Our Perfect 5/5 Rating on Facebook & Google Speaks for Itself
as reviewed by over 50 people
"They're enthusiastic go-getters who'll make you a mean website and get your IT stuff sorted 10/10"
5/5
Michael Fatouris - Mar 2019
Co-Owner of Vamos Bikes
"It is a pleasure to work with Kieran from DMI. He shows himself available, patient, and he is a very good teacher. I hope to be able to keep working with him in the future. Thank you for your help!"
5/5
Anaïs Cramesnil de Laleu - May 2019
Marketing Manager of Crossfire
"Very impressed Digital Marketing Insights! Would highly recommend for anyone looking for a new website build, they were really knowledgeable in design, UX and SEO."
5/5
Ben Hanley - Mar 2018
Digital Marketing Officer of Red Cross Australia
"Great! Thank you for all your help with Pinnacle Plus."
5/5
Huss Chalich - Sep 2018
Owner of Pinnacle Plus
"Came across these guys through word of mouth and recommended them to a friend. He needed a site built for his business. He's blown away by what they've built for him and found the owner Kieran extremely knowledgable and wasn't selling him what he didn't need. Can recommend."
5/5
Angus Forsyth - Aug 2018
Associate, Global Financial Markets of Korn Ferry Hay Group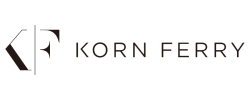 "Extremely impressed with the work that you have produced. Highly recommendable!"
5/5
Max Helliwell - Jul 2018
Owner of A1 DPF Cleaning